The Village is extremely proud of its three beautiful parks. Read below to learn more about each one.
Hubert Humphrey Park
The square just outside the Village Center was first called Friendship Park when it was dedicated in 1970 and was renamed after Vice President Hubert Humphrey in 1978. It borders The Hills Plaza, South Park Avenue, and Friendship Boulevard. Noted landscape architect Boris Timchenko developed its formal design: A central fountain surrounded by benches, brick walkways, hedges and flower beds. In 2003, a new fountain was installed, and the walkways and lighting were renovated. Nearly all of the hedges and plantings were replaced in 2022. J. Seward Johnson's sculpture of a seated artist drawing the Village Center is centrally located and attracts attention from residents young and old. Ann Ruppert's "Ring Around" figures close to the Center.
Page Park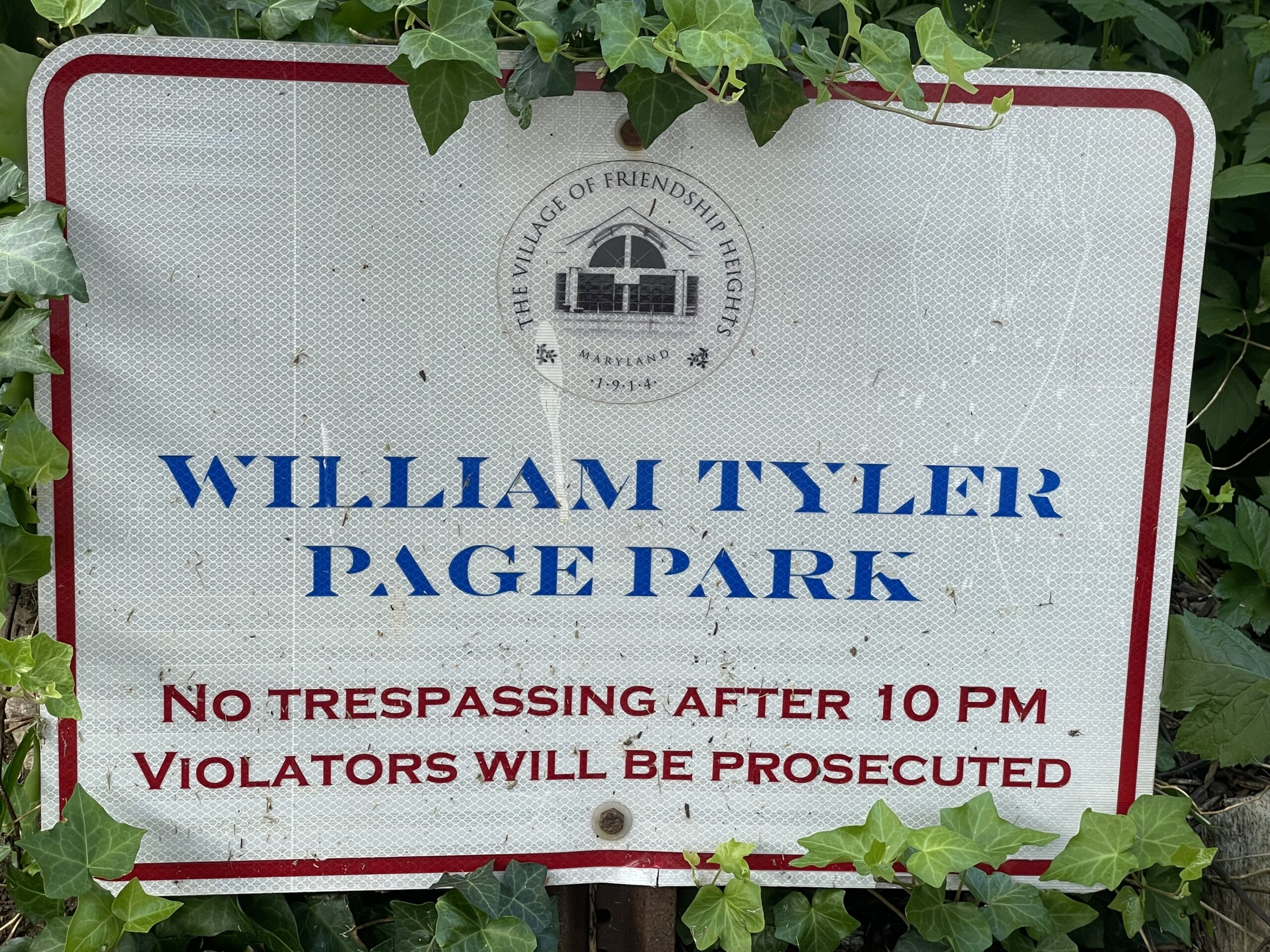 The small lot between 4615 North Park Apartments and Willard Towers (formerly The Irene) used to be the site of two houses. In 1980, the Village purchased the land, in partnership with Montgomery County, for the creation of a park. The facility was first named for Cleo Tavani, the Village resident who had played a key role in its acquisition. The current name recognizes William Tyler Page, a member of the Village Council when the Village was established in 1914 and author of The Americans' Creed. Page Park was upgraded in 2018. Improvements included an irrigation system, refurbished walkways, and new trees and plants. The pathway leading from the park to the woods and across the creek provides a convenient route to the Town of Somerset. The park is once again being renovated and you can find more information under What's New? on our website.
Willoughby Park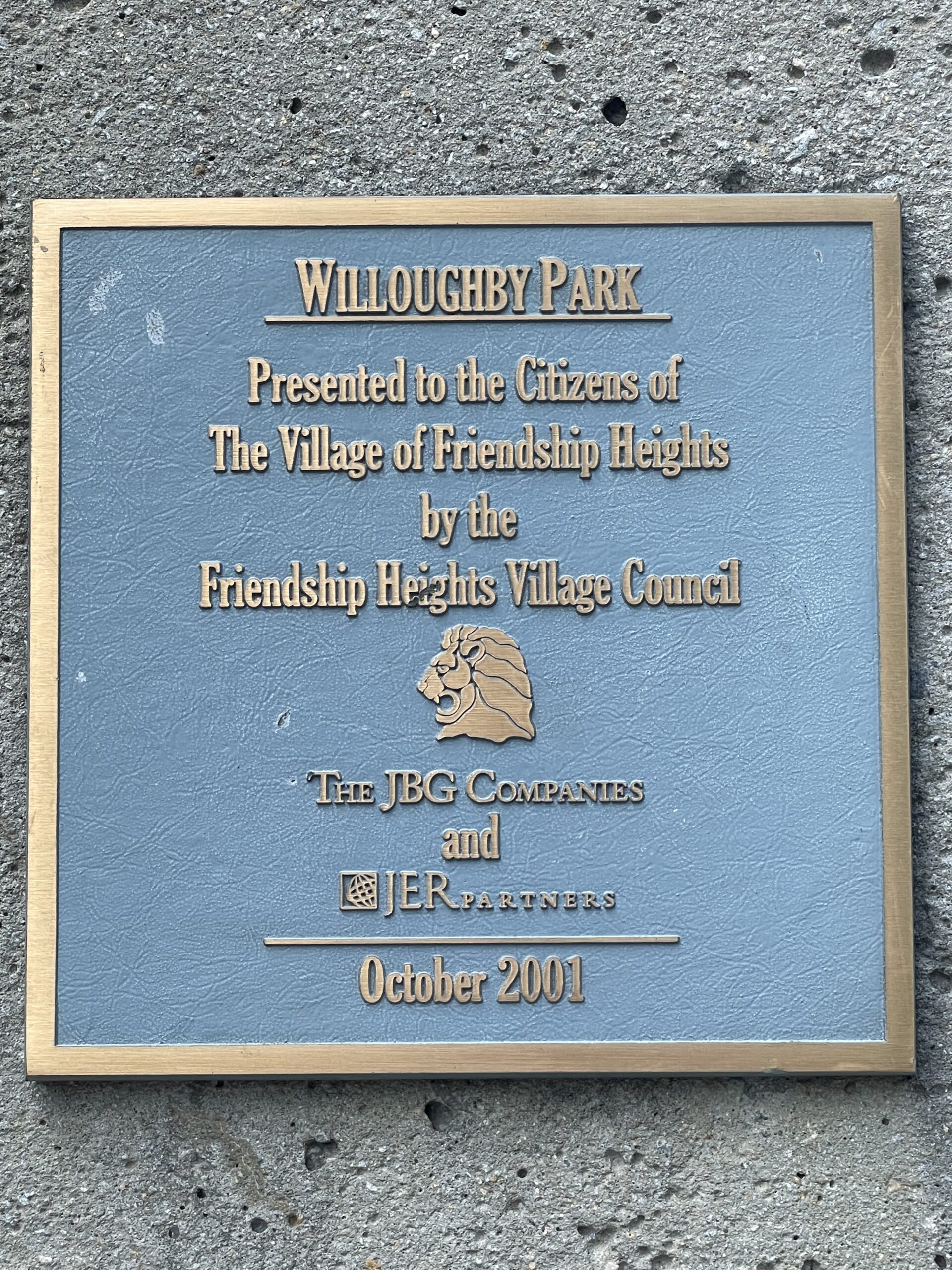 Situated at the corner of a busy intersection—Friendship Boulevard and Willard Avenue—Willoughby Park was the product of innovative design and engineering. Longtime Village residents will recall the formerly vacant lot that was unofficially known as "Willoughby Gulch," with its steep hill next to the Willoughby condominiums. The park was donated to the Village by the JBG Companies in 2001, as a result of the development project that included the office building Chase Tower and the retail spaces on Willard Avenue. The developer regraded the entire site and transformed it into a multi-tier park with flower beds, benches, lighting and trees. A sundial sculpture by local artist Steven Weitzman is a prominent feature in the southeast corner. It was noted in a Washington Post column by John Kelly in 2013: