Welcome to the Village of Friendship Heights!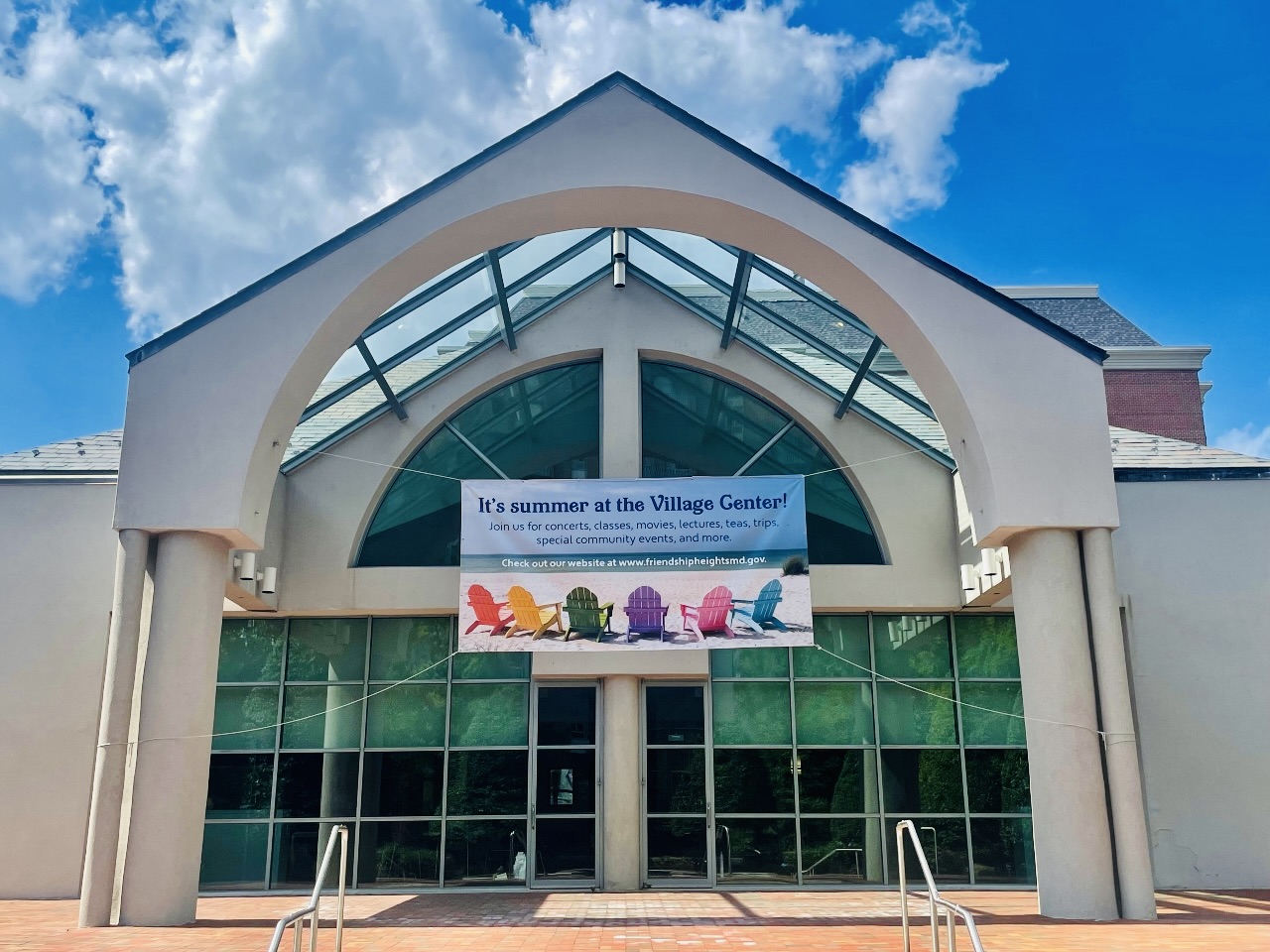 The Friendship Heights Village Center and Hubert Humphrey Park shown on a pleasant spring day. After almost 10 years of planning, construction of the Village Center was begun in the spring of 1985, and the building was formally dedicated on April 13, 1986.
That date has been celebrated since then as Community Day, one of the four seasonal Village-wide annual celebrations sponsored by the Village Council. The building behind the Center is Sunrise Brighton Gardens, an assisted living residence which opened in February 1997.
If you want to learn more about the Village, please feel free to click on any of the following links:
---
---